Similar to finding a perfect dating partner through dating apps and websites, people use Roommate finder applications in order to find reliable and like-minded buddies on a rent.
The United Kingdom, the United States, and India are the major countries that use roommate finder apps for finding a perfect room, flat, home, and neighbourhood.
SpareRoom is the largest roommate-finding app in the UK gradually used by youngsters to find their perfect roommates. The app has served more than 11 million people in the UK and is now targeting to expand its horizon in the US.
We'll look into the top roommate-finding app development a bit later.
Let's learn about the Roommate finder app, its features, how it works, and more.
What Is a Roommate Finder App?
Roommate finder applications help users to find like-minded roommates in exchange for money. Using roommate finder apps people look for reliable room buddies. The app reads and understands the personality of the user through "interest and description" and shows relevant lists of roommates and rooms thereby who are in need.
As I said earlier these apps almost work similarly to dating apps, the app has a basic algorithm. When a perfect match is found, empower users to begin chatting with the interested party with privacy and security.
How Does a Roommate Finder App Work?
There are various roommate finder app development and each works differently. But the phenomenon of finding a roommate is similar.
Take an example of the most decent and quite popular roommate finder app like SpareRoom - let's see how it works.
Select the country you are searching for. Currently the app is available for the UK and US.
Users need to sign up in order to take advantage of the services it may prompt. However, you can skip it.
The app gives you various options such as search, message, account, and post ad.
In the search menu, you have two options; "search for rooms & homes" and "search for roommates". Select your preferred category.
You can search for roommates by providing a city, an area, zip code, and ad ID. For instance; Dallas
Next, the interface will show you a list of potential and relevant people seeking rooms in Dallas.
You can read individual lists with brief descriptions, their budget, stay timing, interests, and other additional details.
Click on message to begin conversation (you need to log in, if you don't). You can also share the listing to your friend using social platforms.
To put it simply, select the geographic area first, enter the location, explore the listing, and select the preferred one that suits you best.
What Users Can Do With Roommate Apps & Websites?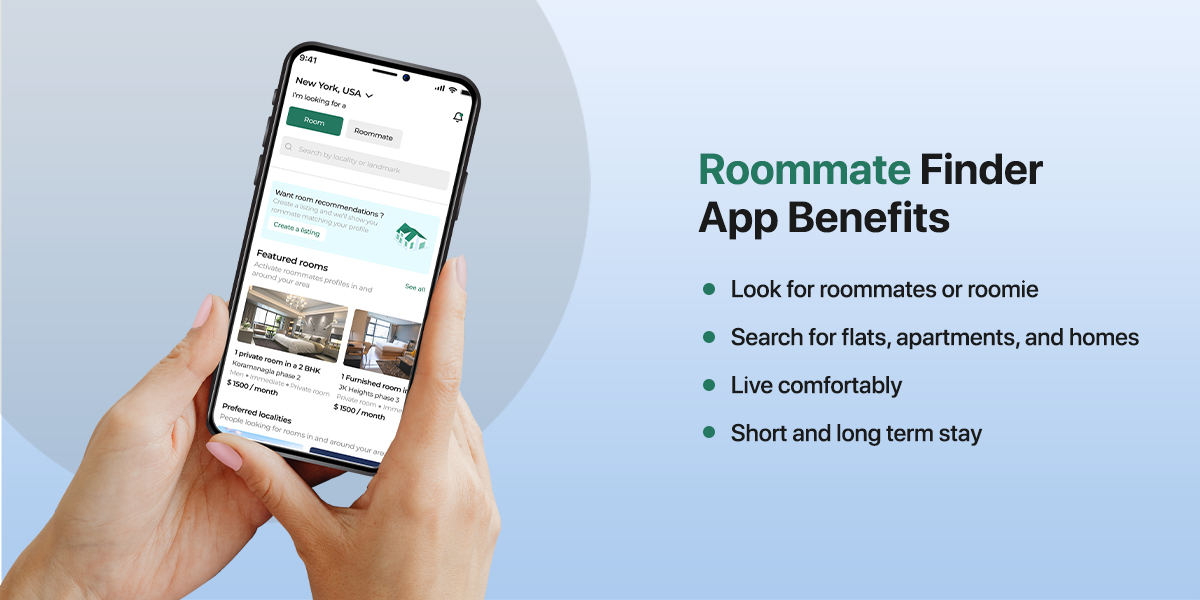 Roommate finder apps and websites are on-demand room-searching and roommate finding apps. Using the roommate finder apps, users do the following operations:
Look for roommates or roomie
You can find roommates or roomies quickly on the Roommate finder app. The results are disbursed based on the algorithm and the factors you may input while searching.
Search for flats, apartments, and homes
Other than finding roommates, you can also find flats, apartments, and homes nearby that provide room-sharing service with the preference you want.
Live comfortably
The reason which is making the service popular is that the app provides reliable solutions with transparent content. All the information is absolute and thereby provides a comfortable lifestyle without any doubts.
Short and long term stay
Whether looking for 1 month stay or 1 year you can easily find solutions that cater to your needs. With the message feature, you can communicate with the provider for more questions.
Top Five Roommate Finder App Development In The Market
In the event that you plan to go out to a different city or country and are constrained about how to find a reliable room, flats, or rooms. Or if you are someone who wants a like-minded roommate, you could definitely give a try to these top roommate finder apps.
Mentioned apps work in their respective origin and thereby services are offered parallelly.
1. Badi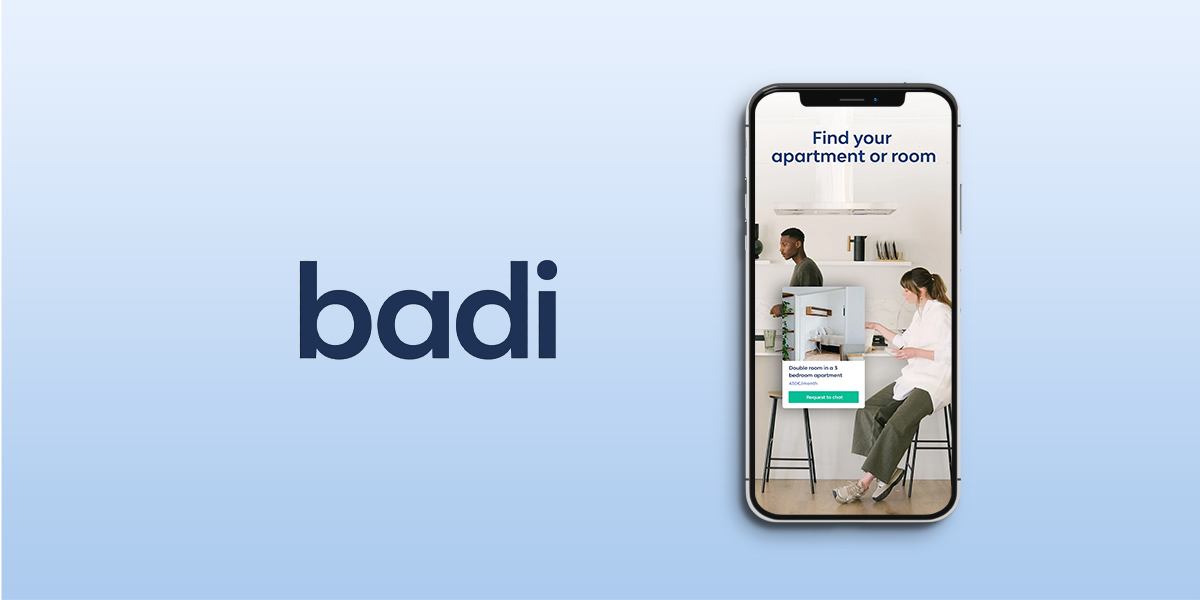 Downloads: 1M+
Region: Europe
Availability: iOS and Android
Badi curated by a European venture named Badiapp Technologies, S.L is the largest listing place for finding quality rooms, flats, and more. It has a dedicated application designed for iOS and Android smart users. Its website is quite impressive and easy to use. To begin with, Badi, opt one from the option 'Badi Marketplace' or 'Badi Homes'

Badi Marketplace is all about listing and exploring geographically based rooms and aparts available on rent. Users can search for shared rooms, shared apartments, temporary and based on pets availability.
On the other hand, Badi home is a new-fragile service offered by the Badi community about rooms and studios in boutique Mediterranean homes.
Why should you consider Badi?
600K published listing
23 million rental requests
6 million perfect matches
2. Roomster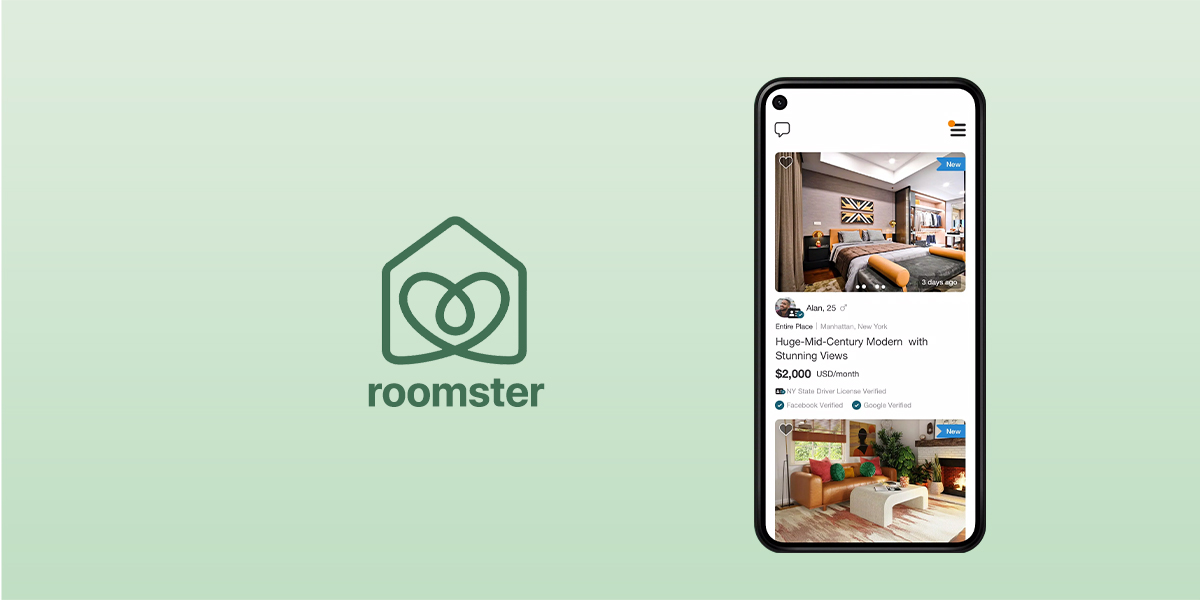 Downloads: 1M+
Region: Asia, Europe, and America
Availability: iOS and Android
Roomster is a huge marketplace for finding the right room, house, or flats in popular cities across different continents. It provides its services in popular cities like San Francisco, Moscow, Istanbul, Berlin, New York, Tokyo, Singapore, Melbourne, and others.
The search methodology is similar to other roommate finder apps. Simply, enter an address, neighbourhood, city, or ZIP code to begin searching. It is trusted by popular brands overseas.
Why should you consider Roomster?
Huge marketplace to find perfect room
Trusted by the world's best
Intelligent search methodology
Also read: How Much Does It Cost To Develop Dating Mobile App
3. SpareRoom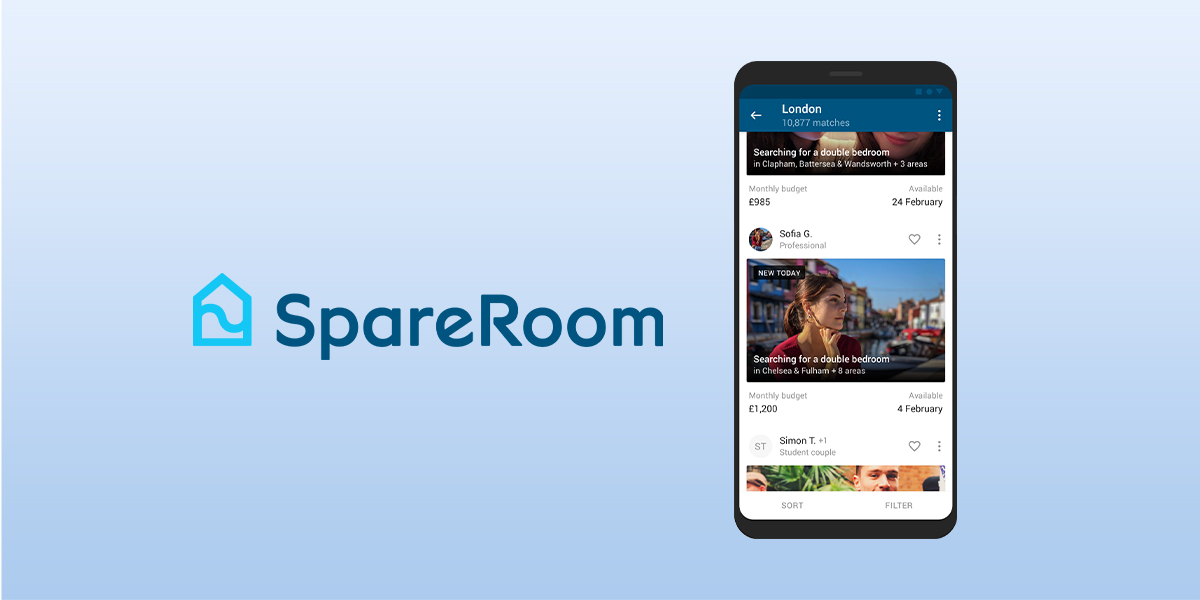 Downloads: 100k+
Region: US and UK
Availability: iOS and Android
SpareRoom is the third biggest roommate finder application that helps people living in the United States and the United Kingdom find a home together. It has an intelligent search metric that facilitates finding either rooms or roommates with the perfect matches.
New York, Los Angeles, San Francisco, and Miami are the major cities in the US populated with top SpareRoom searches.
Whether you need a room or got a room to rent, this platform is trusted by more than 10K reviewers for getting the best results.
Why should you consider SpareRoom?
Best security and safety
Trustworthy and convenient
Large marketplace of listing
4. FlatMate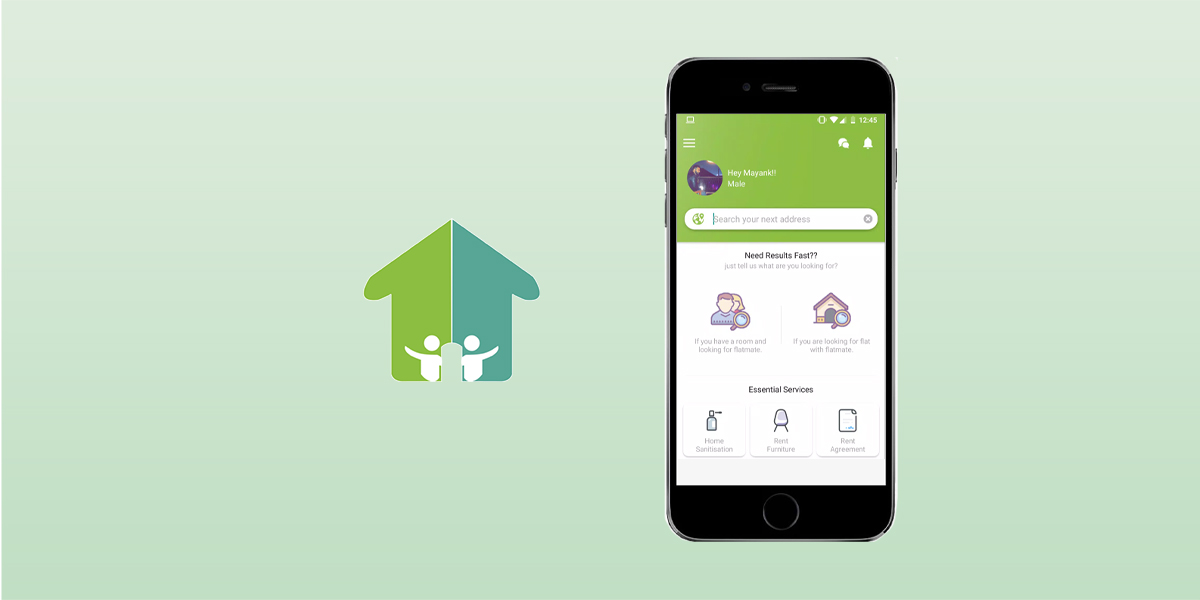 Downloads: 50k+
Region: India
Availability: iOS and Android
FlatMate is another best roommate finder website designed for Indian folks, about getting like-minded roommates and PGs. Other than this, users can also explore FlatMate's premium properties shield with basic amenities and furnishing requirements.
The platform is well saturated with dense listings and most of the listings are affordable. It has a filter that can be applied to make the search more relevant to get the preferred result.
Why should you consider SpareRoom?
Explore premium properties
Rental guarantee bond
Only qualified lists to choose from
5. RoomEasy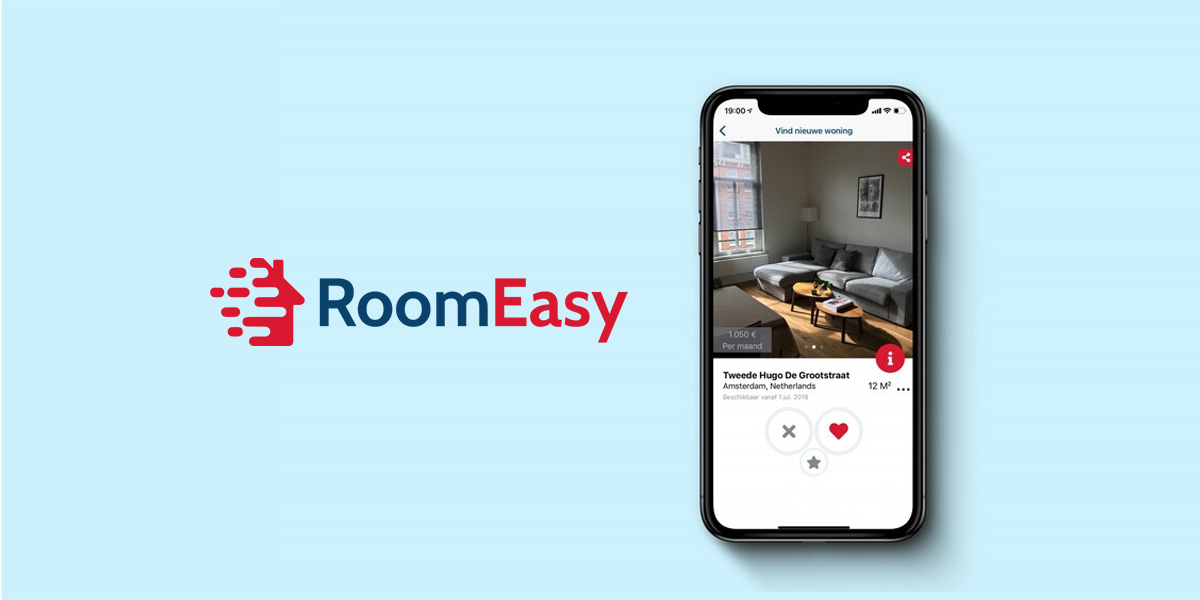 Downloads: 10k+
Region: Netherland
Availability: iOS and Android
RoomEasy is a room rental service based in the Netherlands. Compared to other roommate finder apps, it provides its services only through the application available for iOS and Android. Additionally, currently, it only deals in offering rental rooms with intelligent search methods.
The methodology of the application is parallel to the perfect-matching application. It works in this way - Like, Match, and Chat.
Why should you consider RoomEasy?
Fast response time
Search optimization
Customer support
7 Steps To Build A Perfect Roommate Finder App
Energised to build your own roommate finder app?
In this section, you will learn how to develop a roommate finder app step by step.
1) Consider basic and advance feature
The success of a roommate finder app depends on the integrity and characteristics of the app it may offer to users. Following are some basic and advanced features to be presented in your application.
Basic features:
Sign up: Ask users to create an account via email address or mobile number.
Edit profile: Enable users to add and modify users profile with picture, description, and other information.
Save and share: Allow users to save listings as well as share with social channels.
Message: It helps users to begin conversation with the fellow.
Filters: The use of filters helps people to get specified results to find the information quickly.
Homescreen: It holds the vital information and users promptly access all the information from here.
Advanced features:
Intelligent Search: Roommate finder app is a game of finding the perfect match. Therefore it is important to offer an intelligent search feature that can show perfect matches based on the user's query.
Intelligent Map: The app should also offer intelligent mapping to users with accurate place and address. It would also be good to show some images, a bit of information, and any caution if any.
2) Choose the development platform
The next thing to constraint about is the platform on which you want to develop your roommate finder application. If we look at the top roommate finder app development, they are built for iOS, Android, and the Web.
3) Figure out the technology stacks
Each platform has multiple and robust technology options to develop room rental apps or websites. Your task is to figure out the best technology stacks.
Here's some approximate technology stack of the app:
Kotlin (Android) and Swift (iOS)
Node.js for back-end development
AWS for cloud environment
PayPal for online payment
Socket io for real-time notification
MongoDB for database
Google Maps, Google Places, Google Directions
Google or Facebook for login
4) Plan out the geographic area
The next big thing to plan out is the state or region where you want to deploy your services. If your business plan is to tackle competition and cater for a large audience, offering services in multiple states or countries would be beneficial.
Target the professional cities to get handsome benefits and scale your business.
5) Draft budget and development team
Another crucial element to eye on is the budget and the team will make it successful.
First, approach a good app development company and then figure out your budget. You'll get to know the factors affecting the cost.
6) Test the application
Don't forget to test the application for bugs and errors after development. App development companies generally offer this service by default. Additionally, you can hire an app tester or Q/A professional for this operation.
7) Deploy and maintain the application
After deploying an app to the particular app store market, frequently check for improvement. Give frequent updates to the application related to security, features, and new events. Also, nurture reviews for better results.
Also read: How Much Does It Cost To Develop Home Services Mobile App
How Much Does It Cost to Develop A Roommate Finder App?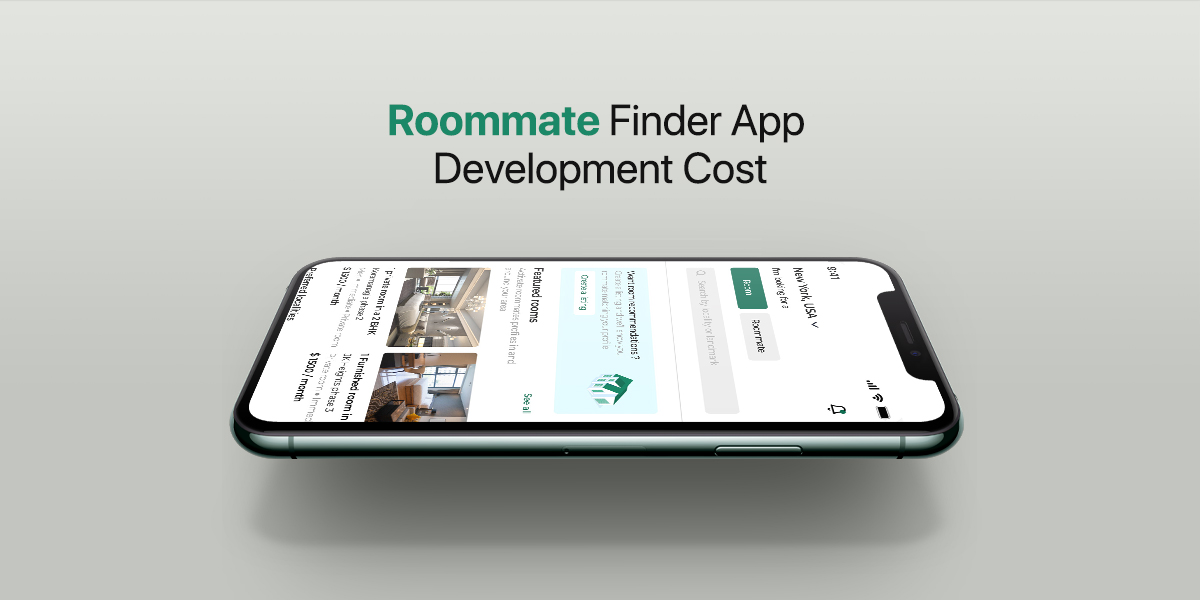 Roommate finder app development goes with a number of processes. There are a number of factors that encounter its cost to rise. Some general factors affecting as mentioned underneath.
Custom development approach
The number of supported platforms
The number of screens to design
The type of integration you choose
The complexity of app development
In conclusion, custom development of a roommate finder app can approximately cost anywhere between $20,000 to $25,000.
To find out how much it costs to develop a roommate finder application for Android and iOS as per your idea, connect with our expert.
Summing Up
That's all in this roommate finder app development blog.
You have learned about roommate finder app features, how it works along with ballpark estimation.
Planning to develop a roommate finder app?
Get connected with us and see how our brilliant minds can help you with your project needs.